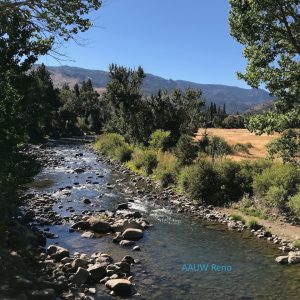 ---
AAUW Reno was chartered in 1917, making us the oldest branch in Nevada by almost three decades! We are the local branch of a national organization of individuals from all walks of life who share a vision in advancing education and equity for women and girls. We are part of a network that makes a difference both locally and nationally. We welcome members from all professions and businesses who care about issues that are critical women and girls. The only requirement for membership is the equivalent of an associate's degree or higher. Be part of a powerful voice on women's issues.
We hope you join us at a meeting or event – check our calendar page to see what's coming up. It's a great opportunity to have fun, learn a little and make lifelong friends. We also have a number of interest groups.
Sign Up For Our Newsletter & Alerts
Donate!
---